Main Page
From ARMwiki
ARMwiki - ARM processor wiki
articles and information relating to the ARM processor
Contents

Content wanted!

ARMwiki is always looking for user contributions. If you have anything to add, please do. To help spark your creative juices, please browse the list of pages that have not yet been written that are cited by existing pages. When writing pages, please follow the style guide.

Please note: You must be a signed-in user who has contacted me for Contributor level access in order to create or edit content.
Copyright infringment? Request for Content Removal
Notices?
To save cluttering up this page, all the notices and such that used to be at the top of the page may now be found in the Newsreel. It is recommended that you read it once in a while...
Cookies!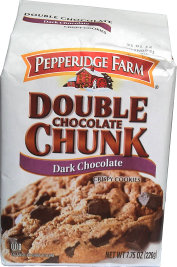 With reference to the recent European Directive on the use of cookies, please be aware that
ARMwiki
may use cookies to uniquely identify you. This is necessary as registered users log in, have preferences, and the ability to edit pages. Cookies will be required to manage these activities.
There is no mechanism for you, the user, to explicitly "consent" to having cookies stored. However, if you have come here as an anonymous user, no cookies will have been placed on your machine. It is only when you create an account or login that the cookie is required. Therefore, it will be assumed that logging into ARMwiki is giving consent to having ARMwiki manipulate and store its own cookies on your computer.
Four cookies are stored, all beginning with irreleva_mysql followed by a bunch of numbers. This is a reference to the underlying database upon which ARMwiki is based. The cookies are Token, UserID, UserName, and session. Their function should be clear from the names. Check what cookies are being stored on your computer (this is a how-to, not some sort of script).
Feel free to wipe off the cookies at any time, or to configure your browser to retain cookies from this site on a session-by-session basis. It will not hurt anything, all you'll need to do is log in again.
Alternatively, you may block cookies from ARMwiki (exactly how depends upon your browser), but please be aware that your ability to interact with this site may be somewhat diminished without the use of cookies.
ARMwiki does not contain embedded advertising, therefore there are no issues with third-party cookies.
You may read the full (and rather boringly verbose) directive at:
    http://eur-lex.europa.eu/LexUriServ/LexUriServ.do?uri=OJ:L:2009:337:0011:0036:En:PDF