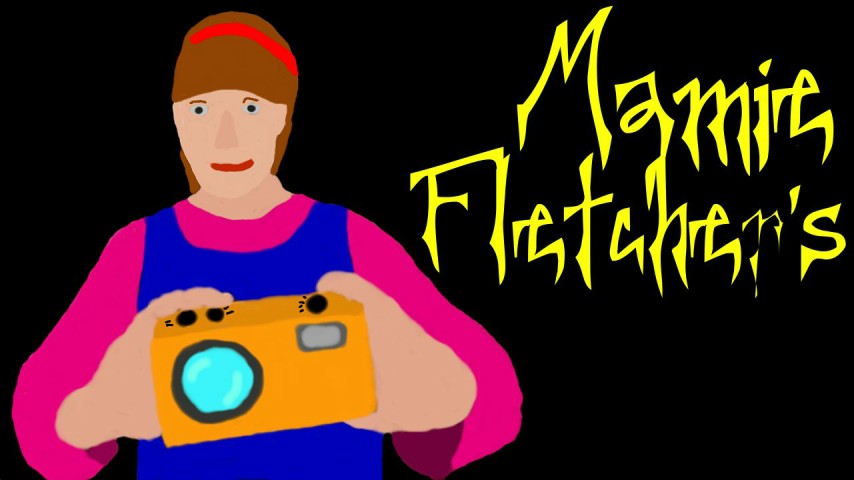 Out now, on Store, a new HD platform game for RISC OS.
Real screenshots
Original size 1280×720, scaled down to fit here. These are all real screenshots from the game.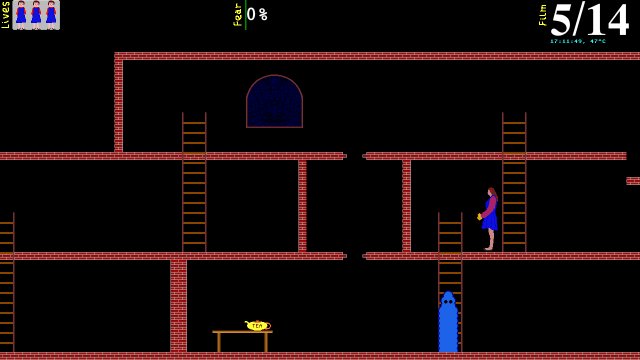 Walk around a haunted house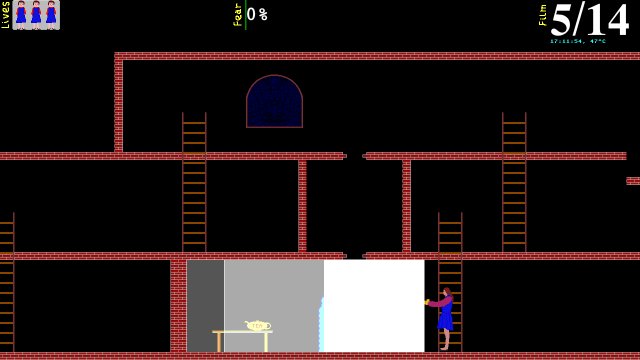 Dispatching ghosts with your camera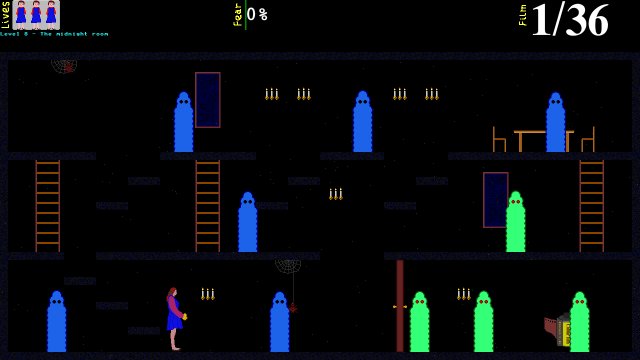 Different scenery, different types of ghost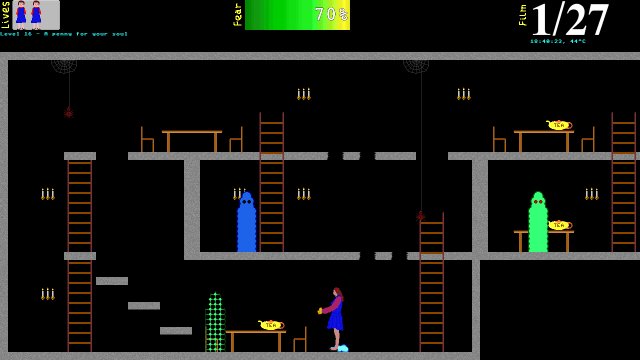 Challenges, fear, and teapots
Twenty two levels to challenge you
Mamie Fletcher's offers...
22 levels.
User definable keys.
USB joystick support.
Ambient sound effects.
Three different styles of scenery.
Collectable film for your camera.
Died? You can resume from the level you were on.
Two different types of ghost. The blue ones (easy to get rid of), and the green ones (a little harder).
Three skill levels.
Female protagonist!
Doors to open, keys to find.
Don't get bitten by the spiders!
Drinking tea is good for you!
Various extras, easter eggs, and so on.
A theme tune, composed and performed by Tony from AmCog.
There's even a backstory, in case you're interested. ☺
System requirements
Pi2 or better (aka ARMv7 at ~900MHz as a baseline spec) running RISC OS 5.20 or later.
It will play on a Pi1, but rather slowly.
HD 720p display mode (you probably have this).
RDSP for sound effects (optional - get it from here).
AMPlayer for the theme (optional - get it from here).
USBJoystick for using joysticks (optional - get it from here).
Interested?
You can download the demo (zip archive, 729K) which offers two levels and a slightly reduced set of features (keys cannot be redefined, for example).

If you like it, you'll find it on the Store app (link, if you don't have that), at the amazing price of £4.99!

What are you waiting for? She needs your help to guide her safely through this nightmare!
---
© 2021 Richard Murray