Manga
Manga is a RISC OS friendly interface to manga hosted on mangareader.net.

Manga is now available on PlingStore (the !Store app).
Please head over to http://www.plingstore.org.uk/ to download your copy, if you have not already done so.

An example of Manga's listing: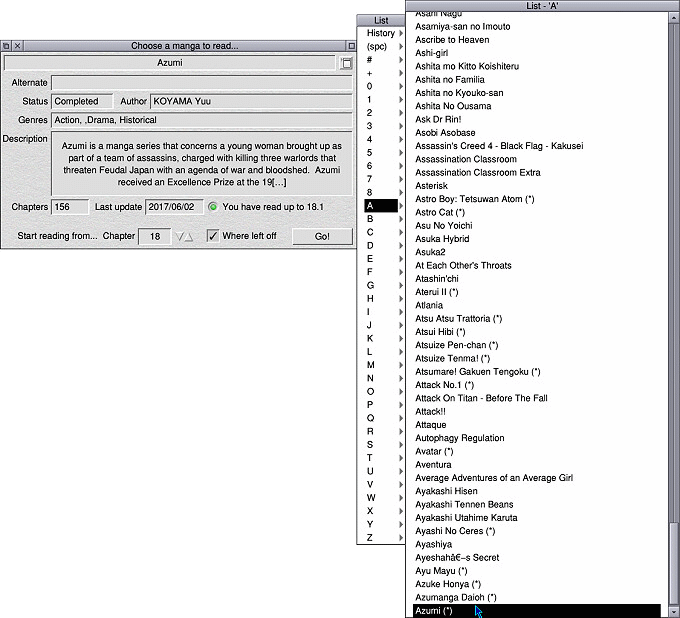 And when you have chosen a manga, click the Go! button and begin reading - it couldn't be simpler: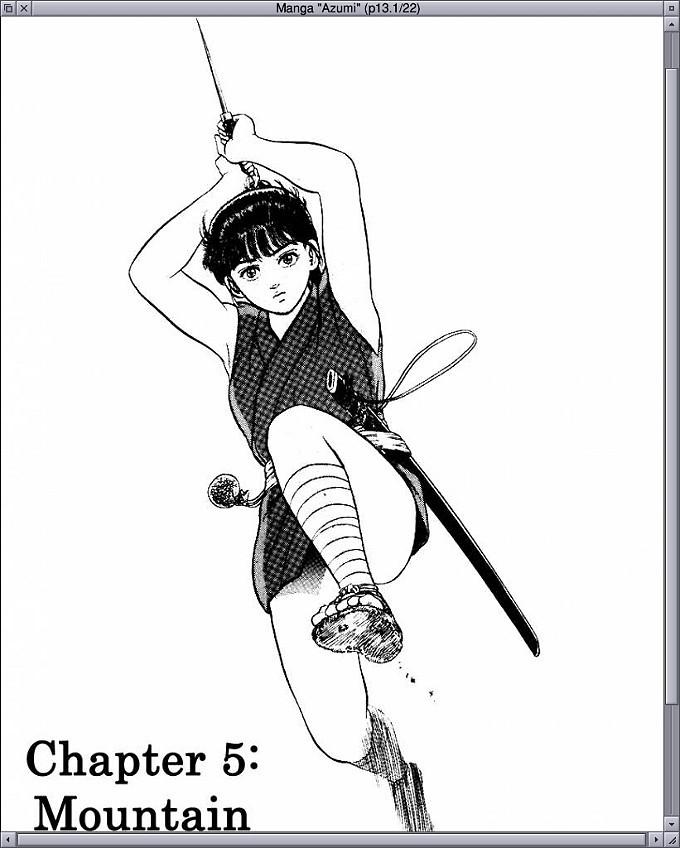 Download it from !Store today...